Som tidigare meddelats har Dalapop och Sabaton Open Air etablerat ett samarbete för att presentera lokal musik på festivalens scener. Nu kan de första fem akterna presenteras. Från Dalarna kommer Brothers Of Metal, Chainwreck och V. Inom Dalapops samarbete med BD Pop och Talentcoach presenteras även Baruk Khazâd från Norrbotten och Prudence från Kalmar. Samtliga band kommer att uppträda under festivalens första dag.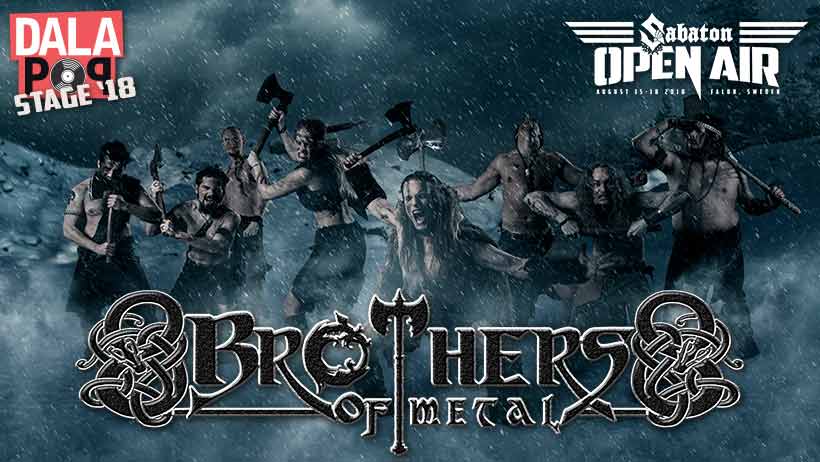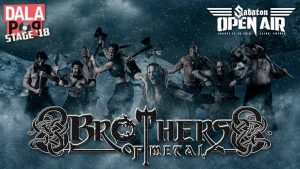 Brothers Of Metal
Under en oerhört kall vinternatt under 2012 satt en grupp krigare på lokalt värdshus efter en hård dag av plundring. Uttråkade som helvete började de att dricka en episk mängd mjöd. Plötsligt tog en av krigarna upp en underlig pryl som han hade plundrat från en präst tidigare den dagen. Det var en elektrisk luta. Han började spela och det lät fantastiskt, så alla andra krigare gick in genom att svinga sina hammare på borden och skrek extremt högt. Omedelbart visste de att det var ett ljud att räkna med. Och fram till idag hörs ljudet från den trolösa natten på det lokala värdshuset fortfarande runt om i världen.
Och du kanske undrar, vilka var dessa hårda krigare?
De är en kraft så brutal och stark att de skulle kunna slösa bort världen och allt i det!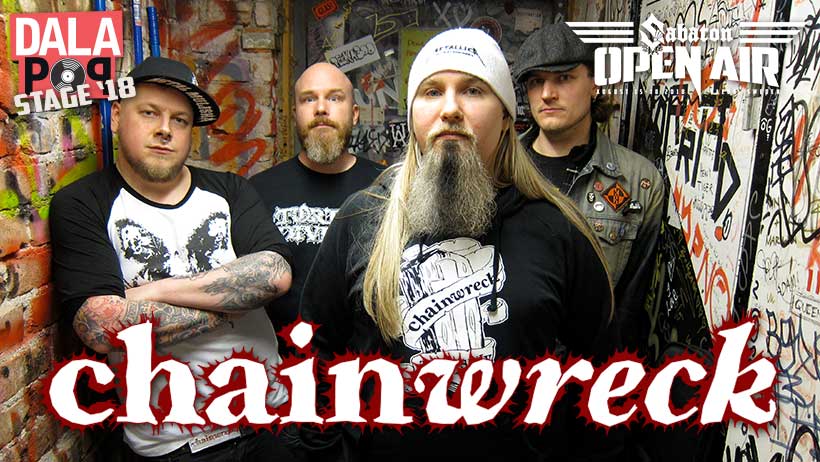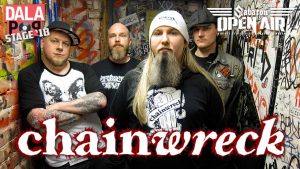 Chainwreck
Chainwreck har varit med sedan 2003 och är en rutinerad best. Falukvartetten har släppt två fullängdsalbum och ett gäng Ep:s, och är efter ett par år i skärmsläckarläge på grund av andra musikaliska utflykter, nu tillbaka på riktigt och ämnar visa var alla stora skåp ska stå framöver. Det är lite snabbt, lite långsamt, lite melodiskt, ofta hårt och nästan alltid tungt något så förbannat. Ett grymt liveband med rejält mäktig ljudvägg. Under våren släpps albumet "Fire Walks The Water"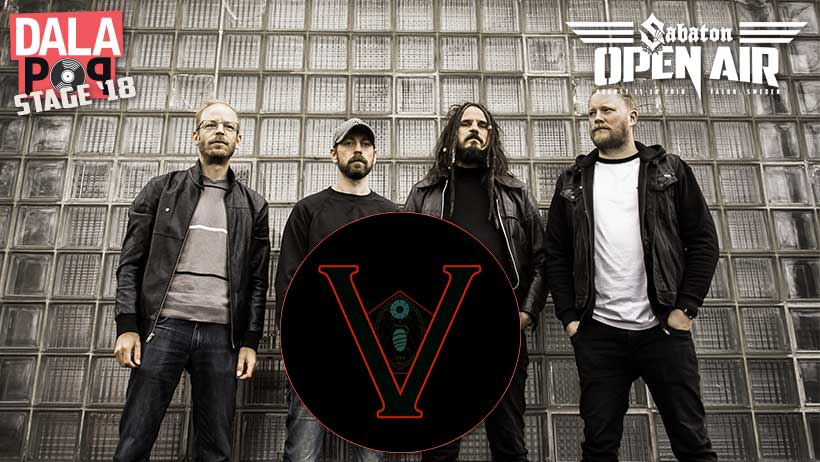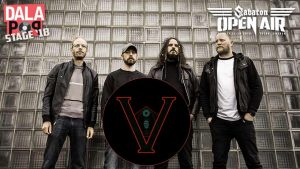 V
Doom-metalbandet V släppte albumet "Pathogenisis" förra året med det över 8 minuter långa eposet Souls Of The Nearly Departed. V:s historia går tillbaka till 90-talet men det är först på senare år som soundet har blivit mörkare och bandet verkligen hittat sin posotion i doom-metal.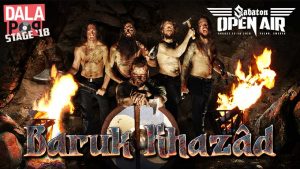 Baruk Khazâd
Förbered dig på dvärg-metal! Baruk Khazâd bildades i Luleå 2006 och hittar inspiration i band som Finntroll, Sabaton och Bathory. Hittiga dvärg-metal anthems med mjödstänk väntas när Baruk Khazâd bjuder på en show som inte lämnar någon i publiken skägglös.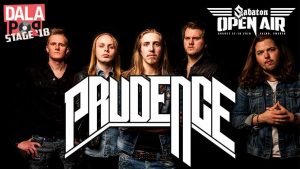 Prudence
Som en käftsmäll från Smålands djupa skogar, eller ett hammarslag på tummen; så kan Prudence slagkraftiga heavy metal beskrivas. Prudence sound bjuder melodiösa låtar med ena foten i 70-talet och den andra i 80-talets metalvåg. Influenser har tagits från t ex Deep Purple, Iron Maiden, Graveyard och Black Sabbath.